Agroecological innovation for food security
In the breadbasket of Niger, the Fédération des Unions de Producteurs de Maradi Gaskiya (FUMA Gaskiya), or the Gaskiya Federation of Maradi Farmers Unions, provides over 12,000 members with access to information and technologies for agroecological innovation.
In the Maradi region, where farmers receive little support from agricultural extension and are increasingly affected by climate change, this outreach has been critical for addressing food insecurity and poverty.
The farmers' organization has chosen to disseminate agricultural techniques that its members, primarily rural subsistence farmers, can afford. These are agroecological practices that rely upon locally available resources and are suited to rainfed staple crops like millet, sorghum and cowpeas. They include:
Wood ash and manure application to replace expensive inorganic fertilizer inputs
Creation of millet "seed balls" (Box 1)
Crop diversification, especially with local-adapted varieties
Intercropping with legume crops
Planting agricultural crops with trees
Integrating crop-tree-livestock management systems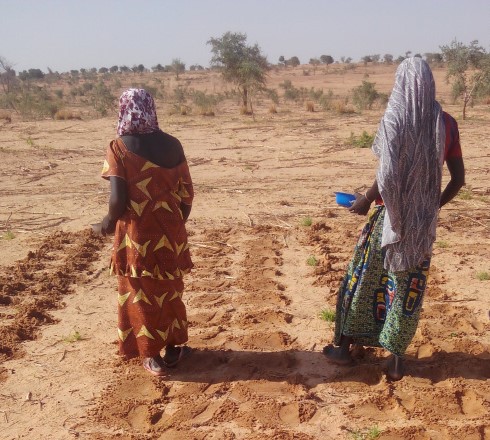 Box 1. MILLET SEED BALLS
Farmers rely on millet as a key food crop, but they often lose seedlings to drought, birds, and other pests. Seed balls are an innovative technique to increase seedling survival. Mixing millet seed with loam, charcoal, manure, wood ash and water, farmers create small balls. When the ball is planted, the mixture provides moisture and nutrients that support seedling growth. Farmers have found that seed balls increase crop productivity and resilience to highly variable climatic conditions at start of the growing season.
Supporting agroecological innovation
Scientific improvement of agroecological techniques are achieved through participatory research projects, while peer-to-peer learning and information dissemination encourages successful experimentation with the practices.
Participatory and farmer-led research: Agricultural research institutions have partnered with FUMA Gaskiya to support farmer experimentation and innovation. This participatory research has ensured that the agroecological techniques and seeds are suited to the particular needs of farmers.
Farmers experimented with different millet varieties and identified ones they preferred, which were further tested and propagated.
Women farmers were particularly successful at selecting varieties that were more resilient to climate shocks and pest attacks.
After experience partnering with research institutions, FUMA Gaskiya led its own research project, improving family welfare through diversifying production on women's field in Niger.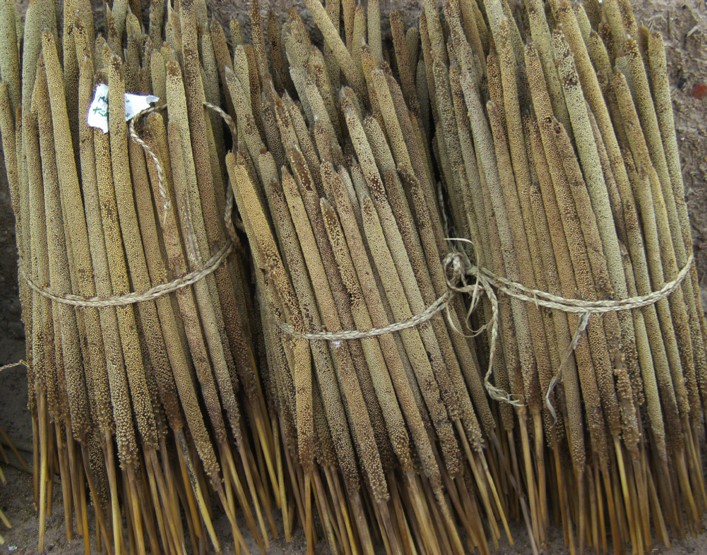 Knowledge and seed dissemination: FUMA Gaskiya's success stems from the comprehensive support it offers its members, which is based on a model of peer-to-peer learning and knowledge exchange.
FUMA Gaskiya runs a radio station that informs farmers about agroecology, seasonal forecasts, market prices for staple crops, and other relevant agricultural information.
The farmers' federation has created new seed markets, recruiting farmers to produce seed that is made accessible to remote areas through distribution in local seed systems, mobile seed shops and seed fairs. The seed is also marketed in bulk at a low cost to its members.
Agroecological techniques and local seed varieties innovated and used by FUMA Gaskiya have spread through regional and international farmer exchanges between FUMA Gaskiya and farmers' organizations in Mali, Burkina Faso, and Ghana.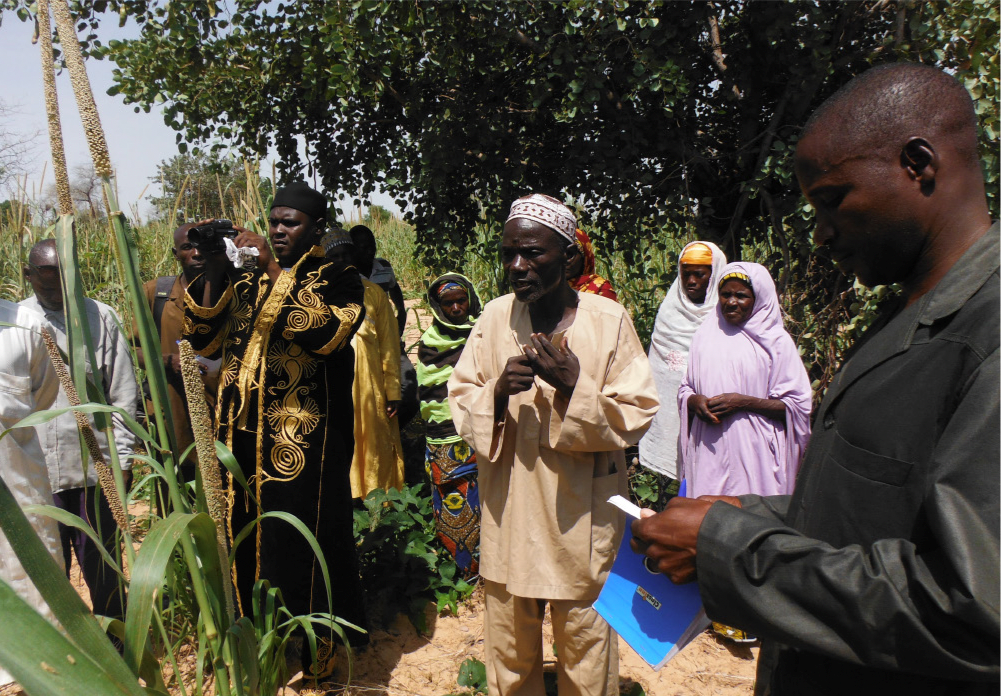 Impacts
Biodiversity: The agroecological practices promoted by FUMA Gaskiya provide alternatives to synthetic fertilizers and pesticides with organic fertilizers, and biological pest control. In addition to improving soil micro-biodiversity and nutrient cycling, agroecological practices enhance other ecosystem services that benefit farmers' production and food security.
Legume intercropping increases soil nitrogen levels and reduce crop damage by parasitic witchweed.
Farmers find that increasing crop diversity with species such as hibiscus, sesame, senna (Cassia tora), watermelon, tomatoes and other crops, attracts beneficial insect diversity serving for biological pest control.
On-farm conservation of local varieties of staple crops preserves valuable genetic diversity, which farmers are already drawing on to select varieties better adapted to climate change
Diversification with other crop species also increases farmers' resilience to climate shocks.
Socio-economic: FUMA Gaskiya is governed entirely by constituents of the 17 farmer unions, and 325 producer organizations that compose it, and operates based on principles of democracy and transparency. It is financially self-sufficient, sustained by membership dues and revenue from seed sales (more than 36,000 USD generated in 5 years), which also supports a fund for community health, education, and disaster or crisis relief. Beyond these community-level services, other benefits have been documented:
FUMA Gaskiya has created job opportunities for farmers, with the number of seed producers increasing from eight to more than 200 in only four years.
The cultivars of pearl millet made available through the seed programme helped to address food insecurity, through a number of favorable traits

More productive varieties increased farmer yields by as much as up to 100 percent

Early maturing cultivars provide food at times of the year when most crops are not ready to be harvested

Iron- and zinc-rich cultivars reduced malnutrition in women and children
Gender inequity is addressed through equal representation in membership (women make up 52% of FUMA Gaskiya), and targeted participation in research programmes and experimentation.
Conclusion
One such programme was an initiative that promoted small-scale agroecologically managed dry season gardens to give women access to a diversity of food and income. Women notably played an essential role in selecting a millet variety with high potential for pest and drought resistance.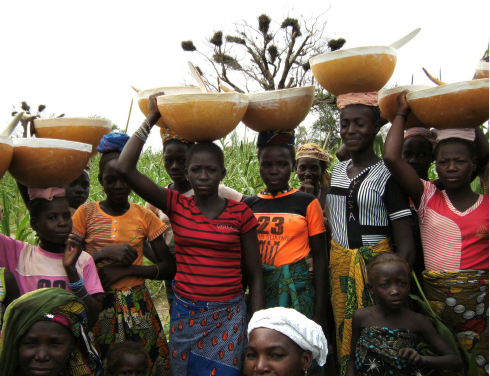 Both the agroecological practices FUMA Gaskiya encourages, and its approach to innovation- participatory research, peer-to-peer learning and farmer exchange – have received acclaim from national and international donors, researchers, and politicians.
References
UNDP (United Nations Development Programme) 2015. Gaskiya Federation of Maradi Farmers Unions, Niger. Equator Initiative Case Study Series, New York, USA.
Collaborative Crop Research Program 2020. Advancing together. Overview of the CCRP Portfolio in West Africa as of 2020.