Agroforestry in Cameroon: positive impacts for farmers and environment
The Context
Agriculture is a major part of Cameroon's economy, accounting for 44% of the nation's GDP and 70% of employment. As over half of the country is forested, forestry is a large part of both Cameroonian agriculture and culture.
For many years, Cameroonians have maintained their own agroforestry practices and such systems produce a large proportion of their food (Awazi et al. 2020). Furthermore, trees in agroforestry systems are typically indigenous nut and fruit trees that can provide increased revenue streams (Awono et al. 2010).
Due to farmers' cultural affinity for agroforestry practices and the associated food security and economic benefits, agroforestry has become the most popular method that farmers in Cameroon use to alleviate the effects of land degradation, climate change, and hunger in rural areas.
Locally adapted agroforestry systems
In 1997, the World Agroforestry Center launched a programme in Cameroon to domesticate indigenous fruits and nuts species for improved yields and quality products. The project aimed to identify indigenous tree species that would provide food security and biodiversity benefits within smallholder farming systems.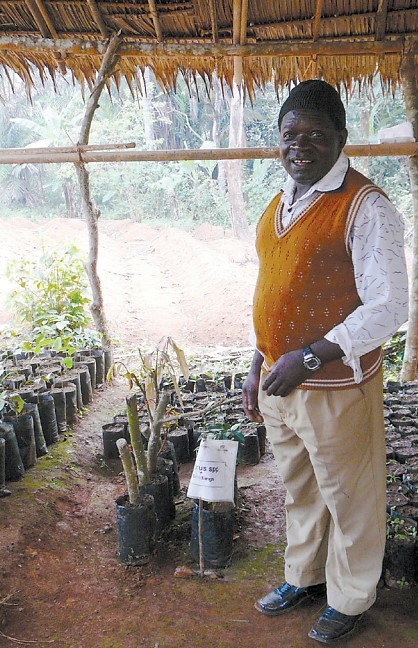 The initiative began by conducting surveys to determine the wild and indigenous trees most favoured by smallholder farmers, for domestic consumption and local trade.
The identified species included Dacryodes edulis (Safou), Irvingia gabonensis (Bush mango), Ricinodendron heudelotii (African ground nut tree) and Cola nut species.
In addition to these locally recognized species, the programme introduced exotic trees and shrubs valued for their nitrogen-fixing abilities that enhance soil fertility and thus improve crop production. The chosen "fertilizer tree" species included Calliandra calothyrsus, Acacia angustissima, Sesbania sesban, Tephrosia vogelli and Cajanus cajan (Asaah et al. 2011).
Importantly, the agroforestry programme chose not to focus on the species of timber trees grown for export normally favoured in agricultural development projects.
Cooperative learning and participatory tree selection and propagation
The programme established 40 new nurseries for the novel trees across the country (Oakland Insitute and AFSA 2014). Agroforestry with these tree species was encouraged through knowledge sharing, both farmer-to-farmer exchange and a "cooperative learning programme" where researchers involved farmers in low-technology elite tree selection strategies and propagation.
The primary purpose of the programme was to teach and support farmers in the collection of germplasm from wild trees, identification of beneficial traits, and dissemination of simple and traditional horticultural techniques that did not require piped water and electricity.
Methods of rooting, grafting, and elite tree selection were also introduced to ensure successful capture of elite wild trees for multiplication in village nurseries (Figure 1) and cultivation on-farm. One innovative method of vegetative propagation called Marcotting drastically reduced the maturation time of the new shoot; for example, when propagated with this technique, cola nut trees can become productive in four years as opposed to the usual 20 (Pye-Smith 2010).
Farmers applied their training to successfully domesticate the African ground nut tree, Ricinodendron heudelotii, which produces a nutrient-rich traditional food but entails a complicated processing procedure.
The programme promoted marketing and processing of tree products to extend shelf-life and facilitate wider trade. Local engineers partnered with the programme to renovate a number of different types of processing equipment that allowed the community to add value to their crops.
The Agroforestry Center ensured that these new marketing strategies were affordable to farmers by helping them to organize collectively for bulk transport of farm products, and to share the costs of labour and equipment. Loans were offered to cover living expenses during times of low market prices, and farmers were trained in best use and management of the loans (Figure 2).
Outcomes
About 10,000 farmers and 50 entrepreneurs in 485 communities benefited from the agroforestry programme. Overall production of tree and food crops on the participating farms increased (Oakland Insitute and AFSA 2014).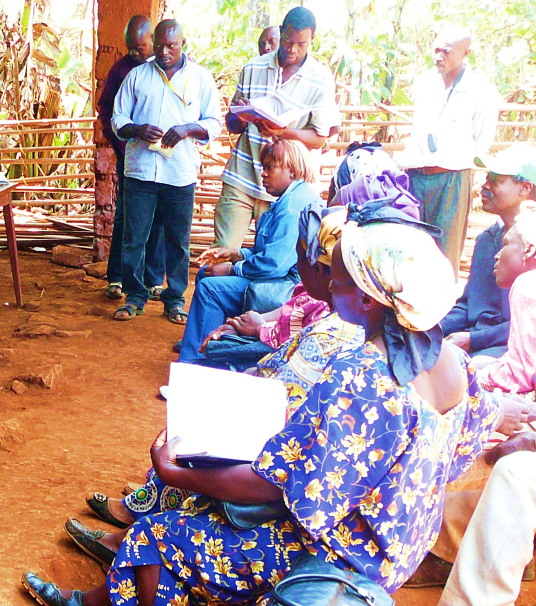 Local producers generally chose to diversify their farms with nitrogen-fixing species and novel indigenous tree crops valued for food and medicinal purposes (Figure 2). Other novel tree crops included cola nut trees, bush mango, African plum, and Star apple, as well as medicinal trees. The high rate of uptake of agroforestry practices is likely related to the fact that participating farmers had requested help to set up agroforestry systems (Awazi et al. 2019), and the species promoted were traditionally-important, well-known indigenous food trees.
Economic benefits
Farmers earned an additional $500/year/ha through the sale of fruit produced by the indigenous trees that they had integrated onto their farm (Oakland Insitute and AFSA 2014). Further, the farmers' networks and cooperatives established through the programme reduced labour, processing, and transport costs; for example, the processing of nuts of the African ground nut tree nut were reduced by 92%. These marketing innovations opened new markets for farmers, eventually leading to increases in profit of up to 80% (Pye-Smith, 2010).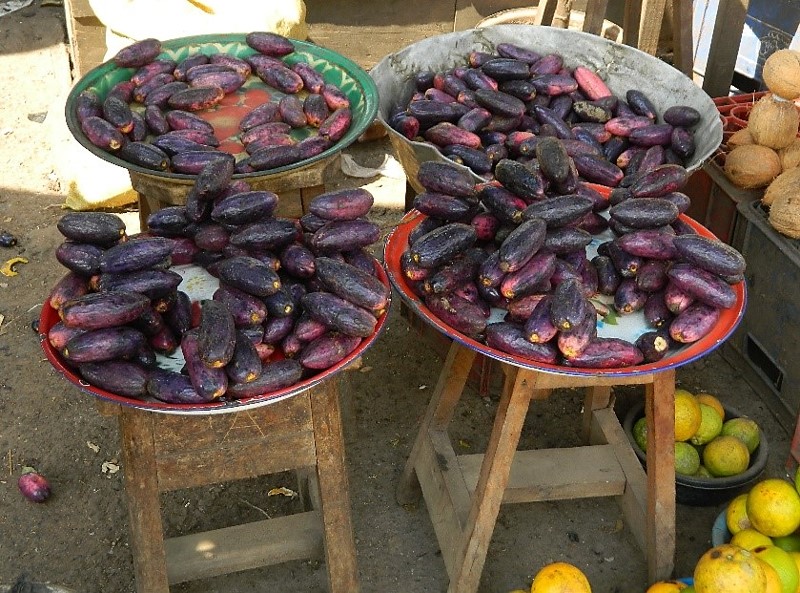 Social benefits
Many farmers' cooperatives were developed for cost sharing, knowledge exchange, and market support (Asaah et al. 2011). Connections were also established between nurseries across the region, acting as yet another pathway through which knowledge and materials could be exchanged. Economic benefits from the agroforest systems provided farmers with extra income, making money available for school fees and hospital visits or medical treatments. Production diversity gave farmers greater resilience to shocks that limited the productivity of their primary crop, reducing the vulnerability and hunger that such events often cause.
Ecological benefits
Farmers valued nitrogen-fixing trees' and shrubs' contribution to soil fertility. Intercropping these trees with field crops can lead to increases in staple and cash crop yields by up to two or three times (Oakland Insitute and AFSA 2014). Indeed, farmers in the area reported that their food and cash crop yields increased after they introduced the new tree species. Further, trees that were selected for the programme often included once-wild types that are under threat of deforestation. By incorporating these trees on their farms, the farmers conserved genetic variation within the ecosystem (Pye-Smith 2010). Agroforestry diversification can help to on restore wildlife habitat within degraded farmland and to mitigate climate change by increased carbon sequestration (Leakey 2020).
In conclusion, the successes of the agroforestry programme illustrate how the food and livelihoods problems of poor subsistence farmers in Africa can be addressed in a low-cost, participatory and socio-economically appropriate manner (Leakey 2019).
---
References
Asaah, E.K., Tchoundjeu, Z., Leakey, R.R.B., Takousting, B., Njong, J. 2011. Trees, agroforestry and multifunctional agriculture in Cameroon. International Journal of Agricultural Sustainability 9(1): 110-119.
Awazi, N.P., Tchamba, M.N., Avana, T.M.L. 2019. Climate change resiliency choices of small-scale farmers in Cameroon: determinants and policy implications. Journal of Environmental Management 250, 109560. https://doi.org/10.1016/j.jenvman.2019.109560
Awazi, N.P., Tchamba, M.N., Temgoua, L.F. 2020. Climate-Smart Practices of Smallholder Farmers in Cameroon Confronted with Climate Variability and Change: The Example of Agroforestry. Agricultural Research, https://doi.org/10.1007/s40003-020-00477-0
Awono, A., Ndoye, O., Preece, L. 2010. Empowering Women's capacity for improved livelihoods in non-timber forest product Trade in Cameroon. International Journal of Social Forestry 3(2): 151-163.
Leakey, R.R.B. 2019. A holistic approach to sustainable agriculture: trees, science and global society. In: Mosquera-Losada, M.R., Prabhu, R., (eds.), Agroforestry for Sustainable Agriculture, Burleigh Dodds Science Publishing, Cambridge, UK, pp. 275-299.
Leakey, R.R.B. 2020. A re-boot of tropical agriculture benefits food production, rural economies, health, social justice and the environment. Nature Food 1: 260-265.
Oakland Institute, AFSA 2014. The agricultural and tree products program in Cameroon. Oakland Institute, Alliance for Food Sovereignty in Africa (AFSA), https://www.oaklandinstitute.org/sites/oaklandinstitute.org/files/Agroforestry_Cameroon.pdf
Pye-Smith, C. 2010. The Fruits of Success, Trees for Change. ICRAF, Nairobi, Kenya.